WORD OF MOUTH IS OUR BEST FORM OF ADVERTISING.

When it comes to advertising, word of mouth is the most effective way of getting your message across. So here are a few words about us from our clients' mouths.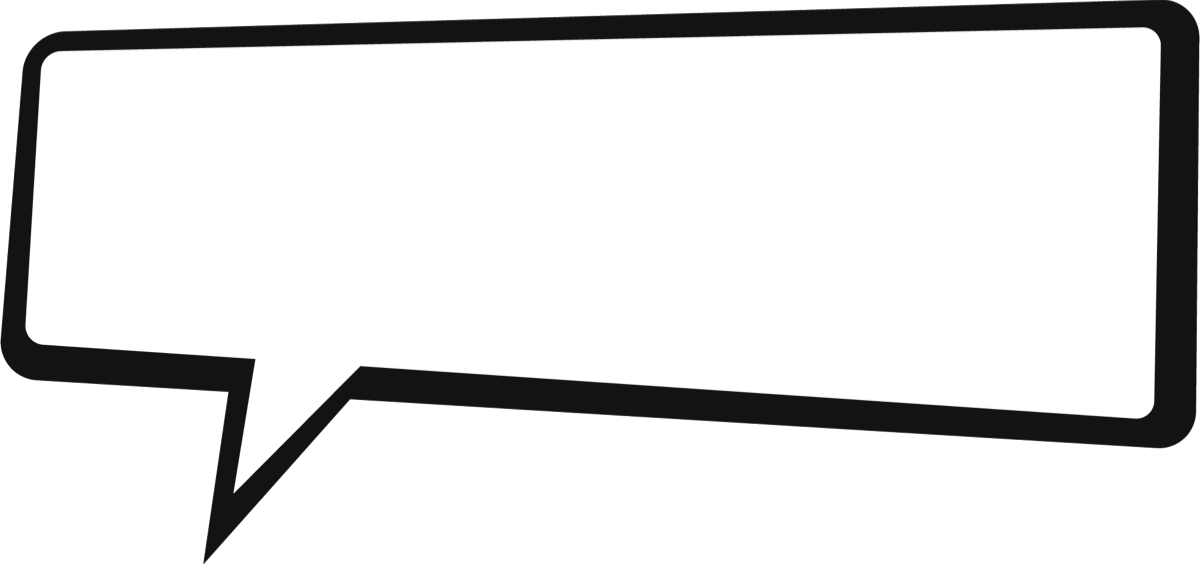 The project to build Anzac Walk and Anzac Place in Emerald (Victoria) took nigh on two years to complete. It was a huge project funded by all three levels of government and managed by the Emerald RSL. Essentially the RSL wanted to resurrect it's original Heroes Avenue of Honour and rebuild it in town centre connecting it to the RSL. Our aim was to commemorate the 32 Emerald men lost in WW1. After many months of designing the project into the Emerald landscape, the culmination came when Anzac Walk was was officially opened in March 2015 by the Governor General of Australia, Sir Peter Cosgrove. The Emerald RSL had long wanted to document the project as a tribute to Emerald and the RSL and to "remember the 32". We needed a documentary producer/director. Little did we realise Christine Weller was in our midst and a stroke of good fortune led us to find each other. Christine and her team have produced a documentary that will live forever in the annals of Emerald's history. It is a standout. We, at the Emerald RSL are extremely proud of the documentary and the official launch of it on July1st 2017 was an amazing experience. I can thoroughly recommend Christine Weller Creative to any community organisation that needs to document a special event or occasion.
Peter Maloney, President, Emerald RSL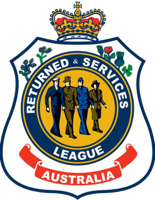 Magic Mobility had historically advertised by using traditional methods – word of mouth and technical videos, showing features and performance. This did not reflect the heart of our business and did not represent why we produce our life changing wheelchairs. We engaged with CWC to create something different with storytelling, advocacy and that exposed the soul of what we do. Christine's approach was perfectly suited as she puts everything she has into the project – she quickly became part of our Magic family and made everyone we involved in the filming feel the same. We needed to capture quite personal information from our clients about their lifestyles, their struggles and their "wins" and show it in a respectful and poignant way. Christine engages beautifully with those she works with, putting them at ease and introducing them carefully to the stages of the project. Her empathy and drive for the highest quality has resulted in some of our greatest brand messaging.
Jill Barnett, Magic Mobility
Christine Weller Creative has been working with Plan International Australia since mid 2008 during a time when Plan has been working to find and perfect its positioning in the Australian market. Christine and her large team of creative contacts have produced – from research, scripting and filming to final editing – a new television documentary starring Plan Ambassador, Jamie Durie. They also produced, at very short notice and tight budget, a new television commercial for Plan – again from whoa to go. In all cases, Christine's creative direction has not only been 'on brand', she has been instrumental in helping Plan find the right voice for our brand for television audiences. The documentary Jamie's Journey with the Children of India has been praised by Plan's Board as the best television production they've seen in the Plan world of 17 fundraising countries. She and her team have amazing energy, commitment and capacity to produce at the highest quality…without the normal price-tag attached. Plan looks forward to working with Christine Weller Creative in future marketing campaigns.
Tim Cansfield-Smith, Brand and Communications Manager, Plan - Australian National Office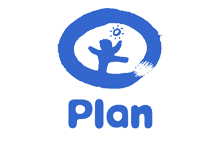 We set ourselves an extraordinary challenge – gather video from children describing the impact of our work on their lives. We had to get it in 7 languages from 7 regions across the globe with 7 producers in 7 weeks.  We then needed it all edited and produced as though it was one unit.  On top of that the only audio allowed was the voice of children. We got extraordinary results, thanks to our partnership with Christine Weller Creative.  Christine helped us plan, gave us options and became the centre point of our production.  Christine helped us figure out how we could be most effective and helped us deal with a wide array of stakeholder feedback.  On top of that we got spectacular results from a very tight budget. The results wildly exceeded our expectations.  We got what we wanted and more. We got it on time and our campaign grew because of the quality of the work. We will continue to work with Christine Weller whenever we have the chance.
Grant Cassidy, Senior Director, Global Marketing Team, World Vision International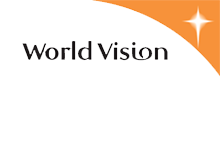 "I was appointed Marketing Director of World Vision Australia in January 1999. World Vision was then the largest charity of any type in Australia. One of my first tasks was to undertake an agency review. This I did - and we cast a wide net. We chose one of Melbourne's biggest multi national advertising agencies - not because of their credentials or because of their worldwide pedigree - but because of the stand-out quality of key individuals in their pitch team. Christine Weller was one of the most important of these. We worked with the agency very successfully for two years before reaching the realization that we were paying lots of people lots of money for the brain-power of a few. So we ended the formal relationship with the agency and entered into direct relationships with 'the few'. Christine was one of the few. In subsequent years we achieved unimaginable things. Things like taking a nation's most dominant charity and doubling its supporter base. Like changing the way a nation sees global poverty and their responsibility to act. Like taking the cost of attracting a new supporter/customer to a quarter of what it was five years earlier. These achievements came from having the right strategy, the right internal employees and the right external partners - especially the right creative forces. Christine was our creative force. I've always found Christine to be one of the most professional - and nicest - people that I've ever worked with. She has no agenda other than to do a good job. She is interested in joint results over ego or money (what a refreshing change) and she works damned hard until it's right. And, as if you couldn't ask for more, she attracts people around her with the same ethos - and together they just make the whole thing happen. A marketer's dream. Nearly ten years on, with me now in a global role defining the brand strategy for a US 2 billion dollar turnover organization, I found that I needed a no-nonsense, maximum-impact, minimum-cost creative director to help articulate our global brand strategy, I could have picked anyone in the world - at any price. I turned to Christine - because I was 100% sure that she would deliver. And she did. I would recommend Christine to anyone. With this track record, who wouldn't?"
Andrew Barnes, Senior Director, Global Marketing, World Vision International
In 2012 Christine Weller Creative was engaged to create a recruitment campaign for Baptcare to attract quality staff to work in our aged care and family services teams. Being a not-for-profit with a small budget, we asked Christine to come up with a big idea that would not only generate an increase in recruitment numbers, but also build overall awareness of the Baptcare brand. Christine Weller Creative worked directly with the Baptcare marketing team to create the 'Baptcare Bonus' campaign featuring current employees sharing their own personal reasons about why working for Baptcare was a bonus for them. Christine's rapport with the marketing team and the staff that we chose to become the brand heroes, resulted in a compelling word of mouth recruitment campaign, that is not only generating results, but has the added bonus of building awareness of Baptcare's brand. Christine helped us to create a campaign that is proving to be very effective on a cost effective budget.
Tara Anderson, General Manager Marketing & Communications, Baptcare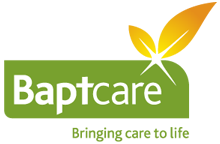 In late 2011 Christine Weller Creative was engaged to create a short video piece to showcase the work of the Vision 2020 Australia Global Consortium in the Asia Pacific region.  This involved undertaking a filming resource trip to Samoa and Cambodia to collect footage of the life changing work that is being undertaken by Australian agencies, through support of the Australian Government, to eliminate avoidable blindness in the region.   The team, lead by Christine Weller, worked tirelessly within a short timeframe and budget to organise the trip, collect footage and create a moving and inspiring video piece to launch at a Parliamentary Friends Group for Eye Health and Vision Care dinner at Parliament House on 11 October 2011, the eve of World Sight Day.   The professionalism and commitment shown by the team to the project was outstanding, along with their ability to work under difficult conditions with great enthusiasm and passion.  The ease with which they quickly built a strong rapport with in-country teams and interviewees contributed greatly to the success of this project.
Sophie Plumridge, Director - Global Policy and Programs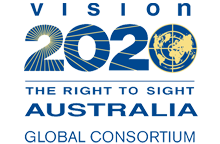 Having just arrived on my assignment to run our U.S. business a lot of critical things needed to happen fast. Our U.S. consumer products business had long been a committed marketer and created a household brand, however some of the basics where in need of urgent attention and especially our digital and web presence. With the dynamics of user reviews that we had somewhat chosen to ignore, products to launch with new microsites, we needed to really engage and a suite of new product videos became a central piece of our plan. With only a couple of weeks' notice we had scripts, creative and two of our team on a plane to Melbourne to meet up with Christine. The following is their view of how the project managed and remember for us as a US based business executing quality production; "It was an absolute pleasure working with Christine Weller and her dedicated team. Wagner SprayTech USA had a critical and urgent need to develop a range of high-quality product videos showcasing a variety of new Wagner sprayers and rollers.  Christine did an outstanding job organizing the entire project from start to finish.  She did a great job establishing the strategic needs upfront, determining all the important information and identifying the key aspects of the products to feature.  It was important to do the project in a fast and efficient way and Christine was intensely mindful of the budget and our time frames. She was able to leverage video footage from previous projects, without sacrificing quality. Her creative thinking during this process was important to the project as it allowed us to save valuable time and reduce the overall cost of the project.  We were also impressed how well she was able to coordinate all the detailed aspects of this global project from creating the scripts, finding site locations, recording the voice-overs and editing a world-class product video". We really appreciated all the valuable work Christine did to deliver a very successful project. She is highly professional, committed and focused in meeting deadlines and the creative and strategic requirements, her talent and experience shows through. In addition, Christine was very hospitable and made our team feel right at home during the week we filmed the videos in Melbourne. Given all of the parameters surrounding this project we could not have achieved the same quality outcome had we have commissioned it here in the U.S. I have worked with Christine in various capacities over some twenty years and she is always someone I can trust.
John Berwick, President, Wagner Spraytech Corporation