COST-EFFECTIVE, EFFECTIVE DOCUMENTARIES
From concept development to filming in the remotest, harshest environments, Christine Weller Creative and her colleagues put together documentaries that deliver on every level, engaging and effective in both message delivery and cost.
EMERALD RSL - ANZAC WALK
REMEMBERING THE FALLEN 32
In 2015, in the town of Emerald in the Victorian Dandenong ranges, a huge project funded by all three levels of government and managed by the Emerald RSL was undertaken to resurrect its original Heroes Avenue of Honour and rebuild it in the town centre connecting it to the RSL. Its aim was to commemorate the 32 Emerald men who lost their lives in WW1.

After many months of designing the project into the Emerald landscape, the culmination came when Anzac Walk was officially opened in March 2015 by the Governor General of Australia, Sir Peter Cosgrove. At the time it was felt that a documentary should be produced of the opening ceremony but this did not eventuate.

In 2017, 2 years after the project had been completed, Christine Weller and her team took on the task of producing a documentary that would celebrate what had been achieved by the RSL and the community. The challenge was to bring together first hand accounts from the key players along with various archival film, news footage and stills to create a compelling and moving documentary.

Christine even persuaded Eric "and the band played Waltzing Matilda" Bogle to not only allow his iconic song to be used as part of the documentary, but to also perform at a special concert for the launch.


THE LIVING FIELDS
HELPING TO BRING LIFE TO THE KILLING FIELDS

In 2000 Christine Weller Creative wrote, filmed and produced a documentary for World Vision Australia entitled
The Living Fields
. The documentary was shown on free to air television and demonstrated how child sponsorship worked on many levels for the people of Cambodia, emerging from the Khmer Rouge regime. Filmed in Australia and Cambodia and post produced in Australia, Christine Weller Creative and her team saw the project through from beginning to on-air including liaising with iconic Australian actor Jack Thompson to donate his voice over services.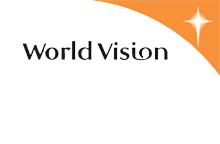 JAMIE'S JOURNEY WITH THE CHILDREN OF INDIA
Jamie Durie is an Ambassador for Plan International Australia and had volunteered to front a documentary that would demonstrate the effectiveness of Plan's work amongst children and their communities in India to be broadcast to Australian audiences. Christine Weller Creative was contracted by Plan to concept develop, write, pre-produce, film and post produce
Jamie's Journey with the Children of India
. The documentary was seen as such high quality that it was given free air-time, not once but twice on commercial television.
Jamie's Journey with the Children of India
has been praised by Plan's board as the best television production they'd seen in the Plan world of 17 fundraising countries.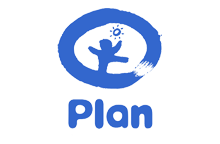 VISION 2020
VISION 2020 AUSTRALIA GLOBAL CONSORTIUM

The Global Consortium is a partnership of nine Australian eye health and vision care organisations working with AusAID to ensure the effective implementation of the Australian Government's Avoidable Blindness Initiative which aims to eliminate avoidable blindness and vision loss in the Asia Pacific region by 2020. Christine Weller Creative was asked to document the Global Consortiums' work in Cambodia and Samoa and gather video resources and stories for promotional and online use for Vision 2020 Australia as well as other Global Consortium members.