COST-EFFECTIVE, EFFECTIVE FILMS FOR THE WEB
BAPTCARE "BAPTCARE BONUS" CAMPAIGN
Baptcare is a not for profit provider of quality Aged Care and Community Care sevices. Without the benefit of an overall brand awareness campaign to outline the attributes of the Baptcare brand to prospective employees, this recruitment campaign had to work doubly hard. Christine Weller Creative worked directly with Baptcare to create a campaign featuring current employees giving their own personal reasons about why working for Baptcare was a bonus for them. The result: a compelling word of mouth recruitment campaign that is not only generating quality results, but with the added bonus of building awareness of Baptcare's brand values and what the Baptcare brand stands for. Christine Weller Creative and her team, wrote, produced, filmed and edited the campaign videos, online and print. A recruitment campaign with a bonus.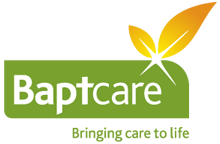 MAGIC MOBILITY "VIEWS FROM THE CHAIR" SOCIAL MEDIA CAMPAIGN

When Magic Mobility wanted to launch a social media campaign on behalf of all wheelchair users, that would encourage them to share their stories about how having the right wheelchair allows them to live their lives life to the max, they chose Christine Weller Creative. The campaign developed by Brandway and Christine Weller Creative for Magic Mobility is called "Views from the Chair" and entailed various wheelchair users giving in-depth video interviews that would form the basis of the campaign and following it up with "in-use" filming of the key features individual users told us were most important to help them to live their lives to the max.

The result – a campaign that works and advocates on many levels.
Emotionally engaging, powerful testimonials encourage other wheelchair users to share their stories and speak up for their rights. As well as creating awareness amongst Occupational Therapists, prescribing wheelchair clinicians, Funders and service providers as well as the general public to understand the therapeutic and economic benefits of helping more people get the right wheelchairs to make the most of their capabilities.
Christine Weller Creative and her team, wrote, produced, filmed and edited the campaign videos.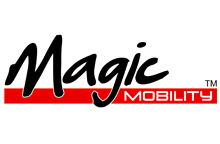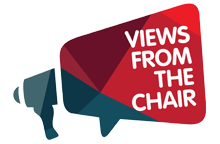 MAGIC MOBILITY PRODUCT CAMPAIGN

Magic Mobility are passionate about getting people into the right wheelchair. Christine Weller Creative was asked to write, film and produce videos for new products as they were developed and show them in action in an empathetic and inspirational way for both the Australian, American and French markets.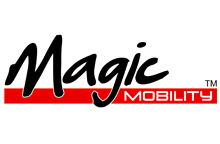 MAGIC MOBILITY ANIMATION VIDEOS

Magic Mobility wanted some animated videos to demonstrate the features and benefits of their new range for use on their website and online. Christine Weller Creative filmed and produced these 4 effective videos, very cost effectively.