WORLD VISION 10,000 CAMPAIGN

THE OPPORTUNITY
To encourage Australians to sponsor 10,000 of the world's poorest children within a 30 day period.
THE OUTCOME
The campaign was so effective that it not only reached the 10,000 figure (that many thought unrealistic) but beat it by more than 4000, five years in a row.
AWARDS
Direct Response Marketing Awards, Australian Marketing Institute Advertising Effectiveness awards 2 years running.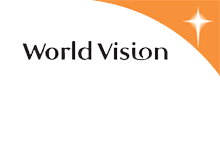 VICTORIAN ELECTORAL COMMISSION (STATE ELECTORAL OFFICE)
THE OPPORTUNITY
To motivate people to want to make their vote count, by enrolling, and voting correctly.
THE OUTCOME
So effective in motivating people to vote that the same creative was used over 3 State elections, both Liberal and Labor. Returning officers confirmed high voter turnout and low donkey vote.
AWARDS
Finalist Advertising Effectiveness Awards
Finalist FACTS creative awards
Finalist Award Awards (Creative)
WHITE KING
THE OPPORTUNITY
To get consumers to add a cup of iconic brand White King liquid bleach, to their machine wash.
THE OUTCOME
Boosted brand awareness/prompted significant behavioural change. In-wash White King liquid bleach increases from 11% to 33% and substantially increases market share.
AWARDS
AMI State Award for Marketing Effectiveness
AMI National Award for Marketing Effectiveness